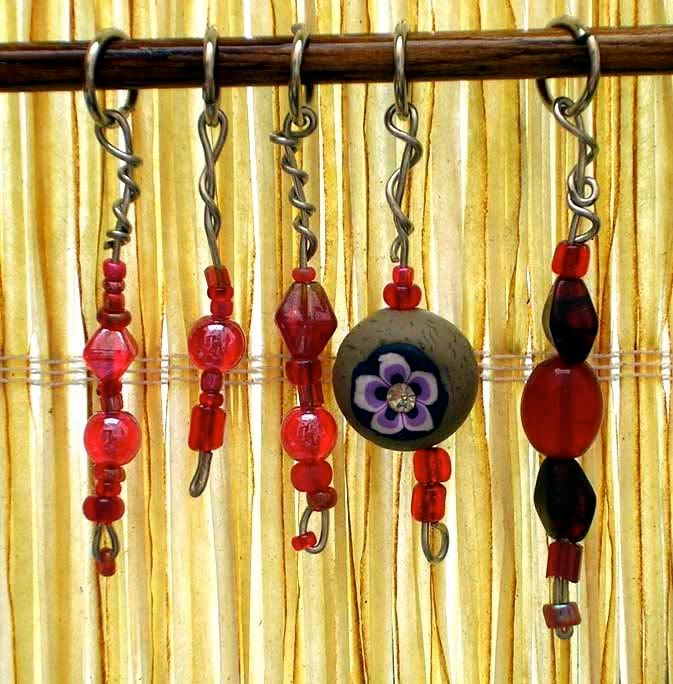 This is my first sorry attempt at making stitch markers for myself, The pliers I have are awful to work with, they dont even close all the way and I cant find my better ones, so I definitely need to buy some new ones, otherwise I just wanted to see what I could do, it looks like a disaster waiting to happen with all that wire, maybe I'll test them out and see if they snag. haha. well once I get the right tools maybe it will get easier, wasnt sure about the wire either, some of the spacer beads I have dont fit on it, and then I realized after I bought everything that people use some different kind of pins instead of wire, so I'll try that next time also, the big hawaiin looking beads were on clearance at Joanns, I liked the bead in the center
................. a few hours later..................
Well Well Well
, look at what a working pair of pliers can do for your craftiness...