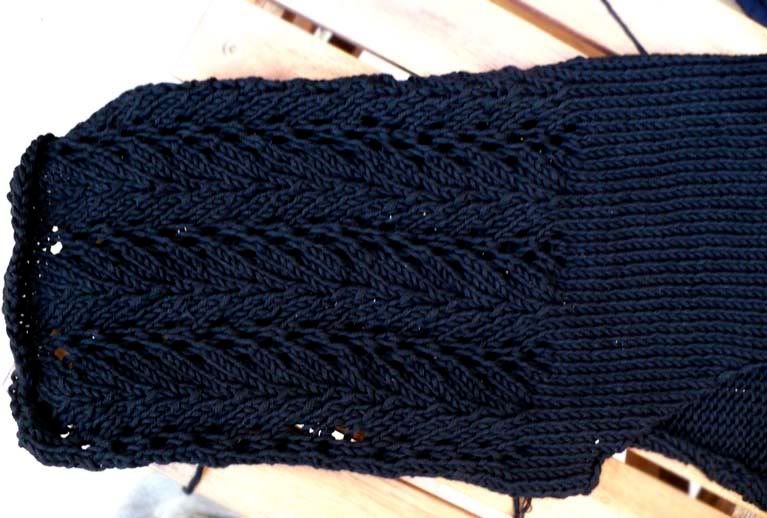 Im finally making some progress on the
Jellyfish Shrug.
This is a shrug my mom picked out for me to make for her, I am using
Gedifra Beauty cotton
in black, my pictures aren't showing the black so well, its coming along very easily, I am splitting the pattern in two, instead of knitting it all in one piece like the pattern, so the lace pattern will look the same on each sleeve. I really like this yarn, but I have had to make a lot of adjustments because its completely different than the pattern calls for, it really creates a beautiful looking and feeling fabric, feels very luxurious, I bought it on ebay fairly cheap with plans to make myself something, but its okay, I can always borrow it right.
I plan to use the kitchener stitch to graft the two halves together when Im done so there wont be any seam there.
I'm trying to think of a good contest, using some of the stuff I like to make, I cant decide on one thing, so maybe Ill just have a contest for each of them, then I could get some feedback on whats good and whats not! some ideas are knitting project bags, which I love and use all the time, lavender pillows, needle cases, needle pouches, knitting needles (I have a lot of ideas and supplies for these). what does everyone think of those