First off Alana was super excited that the Easter Bunny came to
her
house....
and Second, it is my 3rd Anniversary and my AWESOME Husband got me an AWESOME gift
I have this picture of my dad and I when I was a baby, it was taken January 1980, It's my favorite picture ever. I used to keep it in my old crx on the dashboard and over time it got super faded, and my nephew Aaron when he was 2, got a hold of it and bent it in half. Also my car was broken into and the police actually fingerprinted the picture because it was moved and it has black fingerprint powder stains all over it. This picture has been through so much. Then after I sold the crx, I've never been able to find the picture, and last month I was unpacking some old picture frames that have been in boxes since I moved in 2005 and guess what?? I found the old picture
Here is it, its one of those old pictures that are like 3.5x3.5 inches, notice the major fading on the bottom, and the crease in the middle...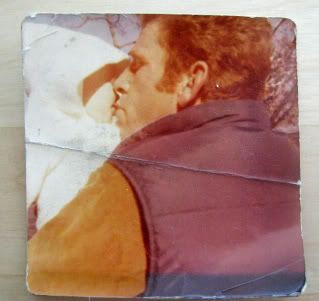 Well for our anniversary David photoshop'd All the creases out, restored the color and then had the image printed on canvas and stretched into this huge reprint check it out....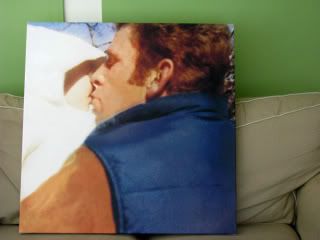 I have to find a special place to hang it, its hard to take a picture of it indoors, its so beautiful, I'm kind of using the couch and sewing machines to gauge how big it is
amazing...